ta
Find us on Facebook
Australian High Commission, Samoa
High Commissioner's Message
Talofa
Welcome to the Australian High Commission website.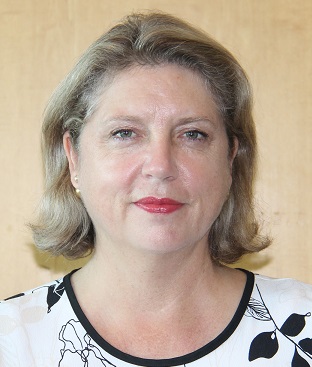 Australia and Samoa have an enduring and cooperative relationship that is underpinned by our development and security programs and strong people to people links. These connections help to enhance and deepen our understanding of each other and strengthen our relationship to our mutual benefit.
Australia and Samoa are close partners in the region and work together to achieve shared goals.
Australia's activities in Samoa reflect our commitment to stepping-up our engagement with Pacific Islands countries and to promoting stronger security and economic cooperation.
As Australian High Commissioner, I look forward to working with the Government and people of Samoa to continue to build the strong relationship between our two countries.
I invite you to access the resources and information contained on this website and on the Australian High Commission's Facebook page and to contact the Australian High Commission to further your engagement with Australia.
Soifua,
HE Sara Moriarty
Australian High Commissioner to Samoa
Important Notice: Measles epidemic in Samoa
You are not required to provide proof of measles vaccination to enter Australia as there has been no change to Australian visa conditions or immigration medical examination requirements in response to the current measles epidemic in Samoa.
However, we encourage those in Samoa to follow the Government of Samoa's advice on the National Measles Immunisation Campaign. Please see the Government of Samoa Ministry of Health website for further information.
We also encourage Australians travelling to Samoa to make sure their vaccinations are up to date. Please see Smartraveller for further information.